Coming to a Location Near You: SSM's Demo Trailer
At Southern States Machinery we are proud to unveil our new Machine Demo Trailer.  The trailer will bring the excitement of live machine demos right to your shop-we like to think of it as our "showroom on wheels".  This trailer has the ability to tow 7000 pounds of machinery and will be constantly rotated to bring only the latest and most exciting industry leading brands to our customers up and down the east coast.   
The demo trailer will give our team the opportunity to show live machines under power, give our customers the chance to ask specific shop questions, and even run their very own parts. Now the right machine for you is quite literally, right outside your door!
Be sure to check back on our website for updates or contact us today to see when the trailer will be in your area.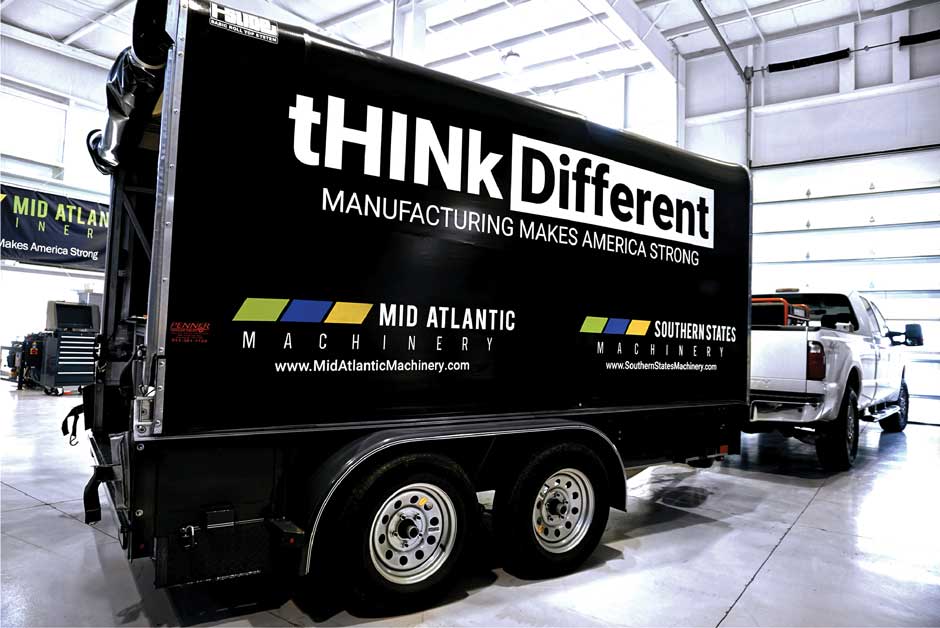 Check out the current machines ready to demo:
This machine demo trailer is a resource for you and your metal fabrication needs so contact us to schedule a visit to your company or check back to see what the trailer is hauling, or where the next stop on the map will be for the Machine Demo Trailer 2020-21 Tour.