DRIVE Your Costs Down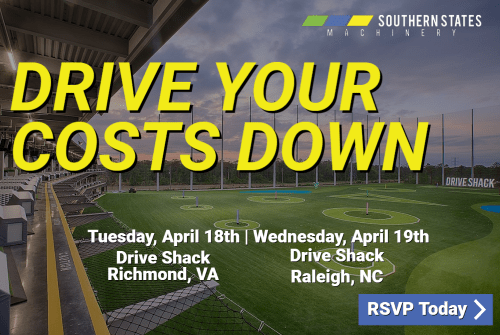 Join Southern States Machinery at DRIVE YOUR COSTS DOWN at a location near you! This event will focus on ways your business can reduce downtime and labor costs & increase throughput and part quality. Learn from automation experts on ways to automate current manual processes such as brake tending and welding and how to produce your own nitrogen for your laser. Each builder will present their technology from 10 AM -12:30 PM. Then join us for lunch and golf provided by Southern States Machinery!
April 18th, 2023 

April 19th, 2023 

Drive Shack 

1647 Four Rings Drive 
Richmond, VA 23233
10: 00 AM – 2:30 PM 

Drive Shack 

6901 Play Golf Way
Raleigh, NC 27607
10: 00 AM – 2:30 PM 
Register today for the event closest to you!