Kinetic Cutting Systems Machines for Sale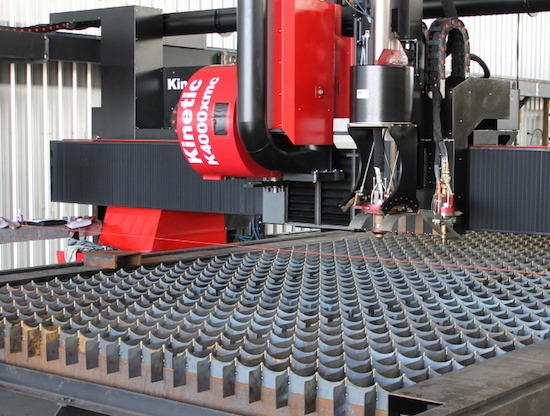 Plasma Cutting, Drilling, Tapping & More All-in-One
Southern States offers Kinetic cutting machines for sale and is proud to be a Kinetic plasma cutting distributor. Kinetic is a leader in plasma cutting machinery. With precision cutting combined with CNC drilling, milling, tapping and milling, Kinetic equipment helps manufacturers save time and maximize efficiency.
With today's businesses looking for every opportunity to reduce cost and maximize output, Kinetic builds cutting equipment that directly impacts businesses' bottom lines. Time studies show that eliminating the need to move a workpiece from machine to machine can save considerable time – in some cases increasing efficiency by over 90%.
Kinetic machines feature a number of important features:
Save time by performing multiple processes in a single machine
High Definition cutting heads
Flat and bevel cutting
Easy-to-use software control
Built-in CNC drilling station
Cut, drill, tap, mill and more all in a single machine
If you're interested in learning more about Kinetic all-in-one plasma cutting, drilling and milling machines please contact us today. Our team looks forward to helping you specify the best Kinetic machine for your unique application.
Video: Kinetic Plasma Cutting & Machining Center-Automated Part Unloader
Video: Kinetic Plasma Cutting & Machining Center