Bend-Tech Plasma Cutting Systems
CNC Tube & Pipe Plasma Cutting Distributor

Bend-Tech believes in creating the best solutions for tube and pipe fabricators. They have been a leader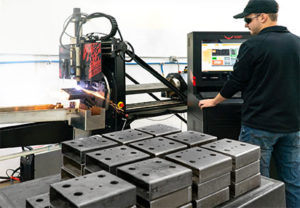 in the tube and pipe design software industry since the early 2000s proving their excellence. The Dragon CNC plasma Tube cutting machine is helping fabricators increase productivity and efficiency on a global level through cnc tube cutting and tube notching.
A400 Dragon
Any design of holes and end cuts can be plasma cut on the Dragon A400. The machine marks clear bending instructions such as bend location, rotation, and degrees. The Dragon A400 is a plasma tube cutter successfully benefiting businesses of all sizes. 
Bend Tech A400 Dragon is built to handle your materials:
Up to 400 lbs 

1/32" – 5/8″ 

24' long 
Software 
Bend-Tech's sheet metal software includes online resources and learning tips to make using your Bend Tech machine easier than ever. Whether you are using it as a cnc plasma tube cutter or a cnc plasma tube notcher, the Software provides 2D or 3D sheet metal parts designs for: 
Bends

Rotations

Chassis

Roll Cages

Frames
With the Bend Tech software you'll no longer need to spend money on high end CAD systems for roll cage design software, tube bender software, or chassis design software. This all-in-one pipe bending software comes with commercial grade and pro options with updates and tutorials. 
Contact us today to talk to one of our experts to learn more about how Bend-Tech can help your business.